Appearances/Contact
Contact
rogerklosterman@yahoo.com
Please reference performance, thank you.
SPAM SCANNED WEEKLY
2019
MARCH 21 2019 thru SEPTEMBER 21 2019
BASICALLY ALL SPRING AND SUMMER
I will be performing at 
THE VINE CAFE AND MEDITERRANEAN MARKET
3171 SOUTH GRAND AVE. 314 – 776 – 0991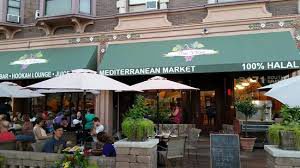 OUT SIDE PATIO
RAIN NO SHOW SO PLEASE CHECK THE WEATHER
Friday Saturday & Sunday 
HOURS FROM 6 p.m. – 9 p.m. 
WILL START LATER IN THE SUMMER WHEN IT'S HOT
"Some men go fishing all there life, never knowing it is not
fish they are after".
                                   Henry David Thoreau
KARIOS
is a Greek word meaning,Supreme moment.
Often associated with a complete epiphany
you can't explore the ocean if you are afraid
to lose
sight of the land.
infinity is the territory,mind is just a
map of the territory
VIBRATION & BEAT ARE THE FOUNDATION OF EVERYTHING.
An excerpt from
Translucidus Minor featured on Bridging Heaven & Earth
SOME PAST APPEARANCES
THE MAP ROOM
HARTFORD COFFEE CO.
SEVEN RESTAURANT & LOUNGE  IL
POP'S BLUE MOON
FELIX'S
VENICE CAFE
66 ROCK HOUSE
THE WINE HAUS
CHIMICHANGA'S RESTAURANT & BAR
B INN HOT SPRINGS AR
CHURCHILL'S HOT SPRINGS AR
Master's of the Matrix Aaron  and Rog in-gauge in a Lite
hearted chat about some deep things pertaining to the
multi-verse nature of reality. Our true real-estate. Atoms
Family
ha!,Music,Art and wholeness vibes and integration kinda things.
Listen to internet radio with Awakening the Divine on BlogTalkRadio